Welcome to TRIBAL REALITIES VOL.III Visions, Verses & Vibes form Higher Dimensions!


In this Volume:
1) RAW VISIONS: (a)El Etnodesarrollo de Guillermo Bonfil Batalla (b)Declare Independence (c)King Dread Beatin Dem Drumz (d)FELA & The Movement Of the People
2)PURE WATER EN SEVILLA: A Short-Story from the Semana Santa
3) LIVE ART SETS with SALI: (a) Esclavos Unidos en El Corralon(b)Sold Ya in Marchena (c) Tu Otro Banco & José Luis Burgos (d)Oxygeno from di Underground: La Compañía de Danza Mobile
4) SOUL LANDSCAPING
5) TRIBAL T SHIRTS
6) THE REVOLUTION OF STEPHANE HESSEL...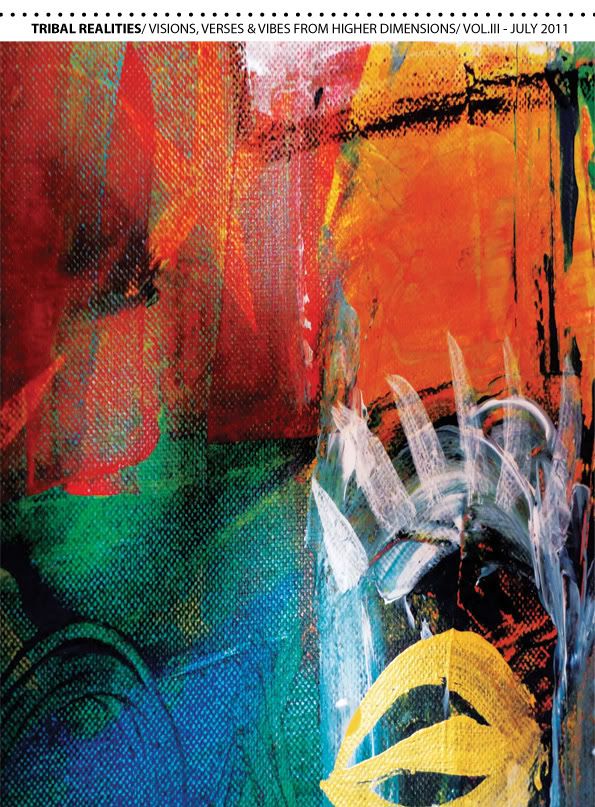 This time your friendly neighborhood Tribal Realities is in Andalusia, Spain...
Art is Truth. Art is Knowledge of the Self. Art is R-Evolution!