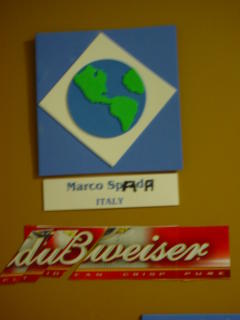 Mitakuye Oyasin!
The term in Lakota language means...We are all connected!
Welcome to my American experience.
Let's start from the beginning: this is the door of my apartment. And since this is the year of DUB music, I wanna search for higher vibez and wise people…I wanna be Dub-wiser! Peace on Planet Earth!